Waste heat recovery technology is considered to be the green power generation solution. Made with this advanced technology, SHUANGLIANG LiBr absorption chiller is viewed as a practical solution to local electricity shortages. It helps industrial processes save electricity, reduce electricity bills, the carbon dioxide and sulfur dioxide emissions.
In the past 3 decades, the company has provided nearly 20,000 energy saving equipment sets to the society, saving huge amount of electricity which would have been generated by 15 thermal power plants each with a capacity of 600MW. SHUANGLIANG energy - saving equipment can annually save 22.5 million tons of standard coal and reduce 57.6 million tons of carbon dioxide emissions, the equivalent of 160,000 hectares of forest.
It is estimated that SHUANGLIANG will continue to provide industrial sectors with roughly 10,000 energy saving equipment sets for the next five or ten years. Every year, these units would save 11.25 million tons of standard coals, helping greatly reduce the emission of greenhouse gas and harmful gases.
Centering around the concern over saving energy and environmental protection, SHUANGLIANG is known for recognizing customer needs, serving the society, and contributing to a greener life for more than 30 years. Initially, we produced the lithium bromide absorption chiller for use in the central air conditioning system to lessen the peak electrical load. Then, we quickly moved to the heat recovery technology based heating and cooling systems that help with industrial energy saving and emission reduction. Recently, we have expanded our business to cover more products and services, such as air cooled condenser, which uses less than 1/5 of water consumed by a traditional condenser. Another example of our expansion is the seawater desalination equipment we provide for the coastal areas to solve their problems of freshwater shortage. At the moment, we are also providing insulation materials for buildings.
Not only do we provide industries with energy saving and environmental production equipments, we also employ new green strategies, enforce more integrated energy management regulations, and take measures to create smoke-free factory environment.
SHUANGLIANG has spent 2 million RMB purchasing waste water purifiers in our machinery manufacturing facility. Another 5 million RMB has gone to sewage pipeline modification in our chemical and new material engineering facility. In 2007, we also invested 30 million RMB in the construction of waste water treatment plant. These moves not only solve our own pollution problems, but also help deal with the waste water emitted from surrounding buildings.
Case 1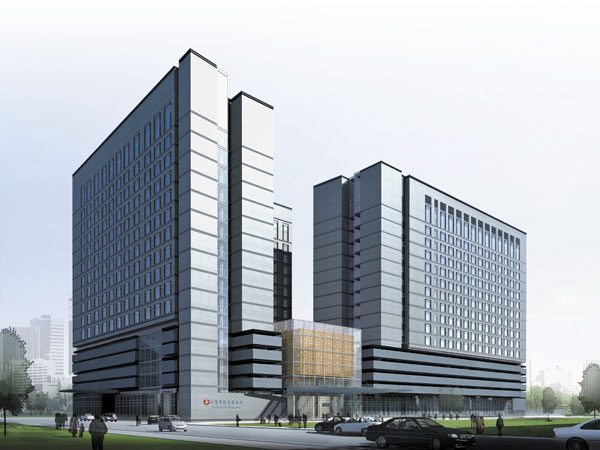 Project Name: Beijing Conference Center for 2008 Olympic Games
Genset: 2 units of GE JENBACHER JMS312GS gas engines
Chiller: 2 units of Flue Gas Operated Lithium Bromide Absorption Chiller by Shuagliang
Output Power Capacity: 2×512KW
Output Cooling Capacity: 2×3940KW
Output Heating Capacity: 7103KW
Energy Saving & Environmental Protection:
The units save 5,633 tons of steam every year, cut power consumption at a rate of 3MW/hour, and reduce17,000 tons of CO2 emissions.
SHUANGLIANG waste heat utilizing solution helps improve fuel efficiency of the genset up to 85%.
Case 2

Project Name: Hongyang Thermal Power Plant (The largest absorption heat pump project in the world)
Product Name: Steam operated LiBr absorption heat pump
Output Heating Capacity
Phase 1: 10×43.24 MW
Phase 2: 4×40.94MW ( 596.16MW in total)
Added Heat Supply Area: 12 million m2
Profits
Annual cost savings>17 million USD
Total Power Savings:251.81MW
Annual Coal Savings 271000 tons Coal
Emissions from burning 1 ton of standard coal 2.62 ton CO2 8.5 kg SO2 7.4 kg NO
Reduced Emissions 542000 tons CO2 4013 tons of nitrogen dioxide & sulfur dioxide